Tanjong Pagar Centre, Guoco Tower, Sofitel Hotel and Wallich Residence is a mixed development by GuocoLand that rises at the coveted Singapore's Tanjong Pagar CBD area. It will be integrated together with Tanjong Pagar MRT; an address that everyone recognises.
Here in the heart of Singapore Central Business District, each and every angle gives rise to the international recognition and promises impressive city and sea views that extends towards the waterfront bungalows of Singapore's famed Sentosa Island. Interweaving both residential and commercial spaces seamlessly, it is the epitome of work, live and play. You can practically feel the heartbeat of bustling CBD at your doorstep.
Wallich Residence
development info
| | |
| --- | --- |
| Project : | Wallich Residence |
| Address : | 3 Wallich Street, Singapore |
| Type : | Integrated Development |
| # of Units : | 181 Luxury Homes |
| Tenure : | Leasehold 99yrs |
| Eligibility : | All Nationalities |
| T.O.P Date : | Completed |
| Site Area : | approx 161,709 sqft |
| Developer : | Guocoland Limited |
| Architect : | Skidmore, Owings & Merrill |
| Unit Mix : | 1 br / 2 br / 3 br / 4 br / PH |
Wallich Residence
in and around
Wallich Residence
image gallery
Wallich Residence
the team
The Developer of Wallich Residence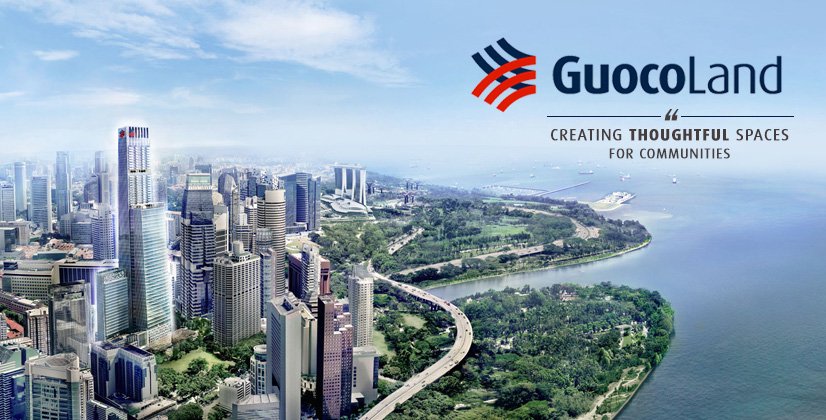 Guocoland Limited ("GuocoLand" or "GLL"), a public company listed on the Singapore Exchange, is an award-winning developer whose developments are distinguished by quality, innovative designs and concepts. A major developer headquartered in Singapore, GuocoLand has substantial land bank in the embedded markets of Singapore, China, Malaysia and Vietnam, which it will continue to build on.
As a major developer in the Singapore property market, GuocoLand has built up a quality land bank and a portfolio of prominent developments in the prime districts of Singapore – Goodwood Residence in the Orchard-Scotts area, Sophia Residence located at the prime Mount Sophia area and Leedon Heights Site, next to the prestigious Leedon Park Good Class Bungalow area.
Acclaimed architects and landscape specialists have been engaged to work on these high-end developments to enhance their appeal to sophisticated home buyers. GuocoLand is recognized for its efforts in developing eco-friendly award-winning projects which includes receiving the prestigious Building and Construction Authority (BCA) Green Mark Platinum Award.
In November 2010, GuocoLand successfully acquired a land parcel which occupies a prime location in proximity to the Tanjong Pagar MRT station within the Central Business District ("CBD") at a bid price of S$1.71 billion. GuocoLand's proposed eco-friendly mixed use development on this 1.5 hectare site will be a landmark project. With a permissible building height of 280 metres above sea level, this development has the potential to be the tallest building in this area and will command panoramic views of the city skyline and across the CBD to the Marina Bay area. The Tanjong Pagar area has been earmarked by the Government for revamp into the next waterfront city.
GuocoLand also owns an office building known as Tung Centre which is located at Collyer Quay in Singapore's Central Business District at Raffles Place.
GuocoLand in Singapore is at the forefront of developing green buildings. This is evidenced by the Group's Green Mark Award winning residential developments in Singapore to date. Sophia Residence and Goodwood Residence were awarded the Green Mark Platinum Award, the highest honour for a "green building" accorded by the Building and Construction Authority (BCA) in 2009 and 2007 respectively.
The Waterline and Elliot at the East Coast were awarded the Green Mark Gold Award in 2010 and 2009 respectively. The Quartz won the BCA Certified Green Mark Award for its outstanding green features in 2006. Our award winning developments also include The Stellar and Le Crescendo which were awarded the BCA Construction Excellence Merit Award 2010 and 2008 respectively, and Leonie Studio which was awarded the BCA Best Buildable Design Award 2007.
In 2012, Goodwood Residence was awarded the "Highly Commended Apartment Singapore" presented by the International Property Awards in association with HSBC.
Collaboration of 2 renowned architects for Wallich Residence
Skidmore, Owings & Merrill LLP
Skidmore, Owings & Merrill LLP (SOM) is one of the leading architecture, interior design, engineering, and urban-planning firms in the world, with a 75-year reputation for design excellence and a portfolio that includes some of the most important architectural accomplishments of the 20th and 21st centuries.
Since its inception, SOM has been a leader in the research and development of specialized technologies, new processes and innovative ideas, many of which have had a palpable and lasting impact on the design profession and the physical environment. The firm's longstanding leadership in design and building technology has been honored with more than 1,600 awards for quality, innovation, and management.
The American Institute of Architects has recognized SOM twice with its highest honor, the Architecture Firm Award—in 1962 and again in 1996. The firm maintains offices in New York, Chicago, San Francisco, Los Angeles, Washington, D.C., London, Hong Kong, Shanghai, Mumbai, and Abu Dhabi.
Architects 61
Founded in 1974, Architects 61 (A61) became established in a time of exciting change and growth in Singapore. This was the same year in which the Urban Redevelopment Authority (URA) was set up, with the then primary task of comprehensively redeveloping the Central Area of the city, the hub around which commercial and banking activities would concentrate.
As Singapore grew, so did Architect 61. Over the next three decades, the Company has put itself firmly on the country's architectural map with many landmark structures in the Central Business District. Close collaboration with many international design firms produced notable buildings such as the $340 million UOB Plaza (with Kenzo Tange Associates, 1992) and the $190 million Hitachi Tower and Caltex House (with Murphy Jahn Architects, 1992). Such Massive projects earned A61 a sound reputation for producing finely-detailed, well-constructed, corporate towers.
In the region, A61 specialises in providing Architectural Master Planning and Architectural Design Consultancy Services, particularly from the Concept Design Stage to Schematic Design and Design Development. To-date A61 have done, and continue to provide, services to clients on a wide range of projects in more than 10 countries including China, India, Dubai, Vietnam, Cambodia, Indonesia and Malaysia.
Today, A61 has amassed a considerable portfolio and has been responsible for more than SGD$8 billion worth of completed projects encompassing over 40 million sqft of floor area in Singapore alone. The knowledge and expertise garnered from the past three decades in practice both at home and abroad.
10 Jul 2019 | CNA
British billionaire James Dyson snaps up Singapore's priciest penthouse
SINGAPORE: British billionaire James Dyson, inventor of the bagless vacuum cleaner, has bought the most expensive apartment in Singapore, where his company plans to build an electric car.
The three-story "super penthouse" at the top of Singapore's tallest building was reportedly sold for S$73.8 million.
Accessed by its own lift, the 21,000 sq ft apartment once valued at S$100 million has five bedrooms, a 600-bottle wine cellar, pool, jacuzzi and a private garden with city views that include the Marina Bay Sands, marketing documents show.
The Wallich Residence penthouse sits on the 62nd to 64th floors of Guoco Tower, formerly known as Tanjong Pagar Centre, built by developer GuocoLand.
It is one of 181 residential units at the development, which comprises one- to four-bedroom units, four penthouses and one "super penthouse".
Before its unveiling, the highest asking price for the "bungalow in the sky" reached a dizzying S$100 million in 2017, making it Singapore's most expensive.
Dyson, 72, announced plans in January to move his company's head office from Britain to Singapore to be closer to its fastest-growing markets.
His firm – whose products include bladeless fans, air purifiers and hair dryers – plans to build its first electric car in Singapore.
Title records seen by Reuters show Dyson and his wife purchased the 99-year leasehold property on Jun 20.
The records did not state the price paid, but media reported Dyson, who has permanent residence status in Singapore, bought the property for S$73.8 million.
"Given the decision to locate the headquarters in Singapore and the growing focus of the company's business in the region, of course James Dyson has bought a property there," a Dyson spokesman said, without giving further details of the purchase.
Dyson is one of Britain's best-known entrepreneurs, creating a multibillion-dollar company from an insight that a cyclone could collect household dust better than a clogged-up bag.
In July last year, Singapore intensified property curbs in a bid to cool the market after a 9.1 per cent annual increase in home prices and as developers paid record amounts to buy land.
Foreigners now have to pay levies of more than 20 per cent to buy property in Singapore under the new rules, although citizens and permanent residents pay far lower taxes.
"From the onset, the buyer was always going to be a foreigner," said Mr Leong Boon Hoe of List Sotheby's International Realty, one of the agencies marketing the penthouse.
"It's a place to be able to showcase your wealth."Read more at https://www.channelnewsasia.com/news/singapore/james-dyson-buys-penthouse-wallich-residence-guoco-tower-11707390
Wallich Residence
location